Colorful Confidence: Styling Inspiration from The Huddle 2023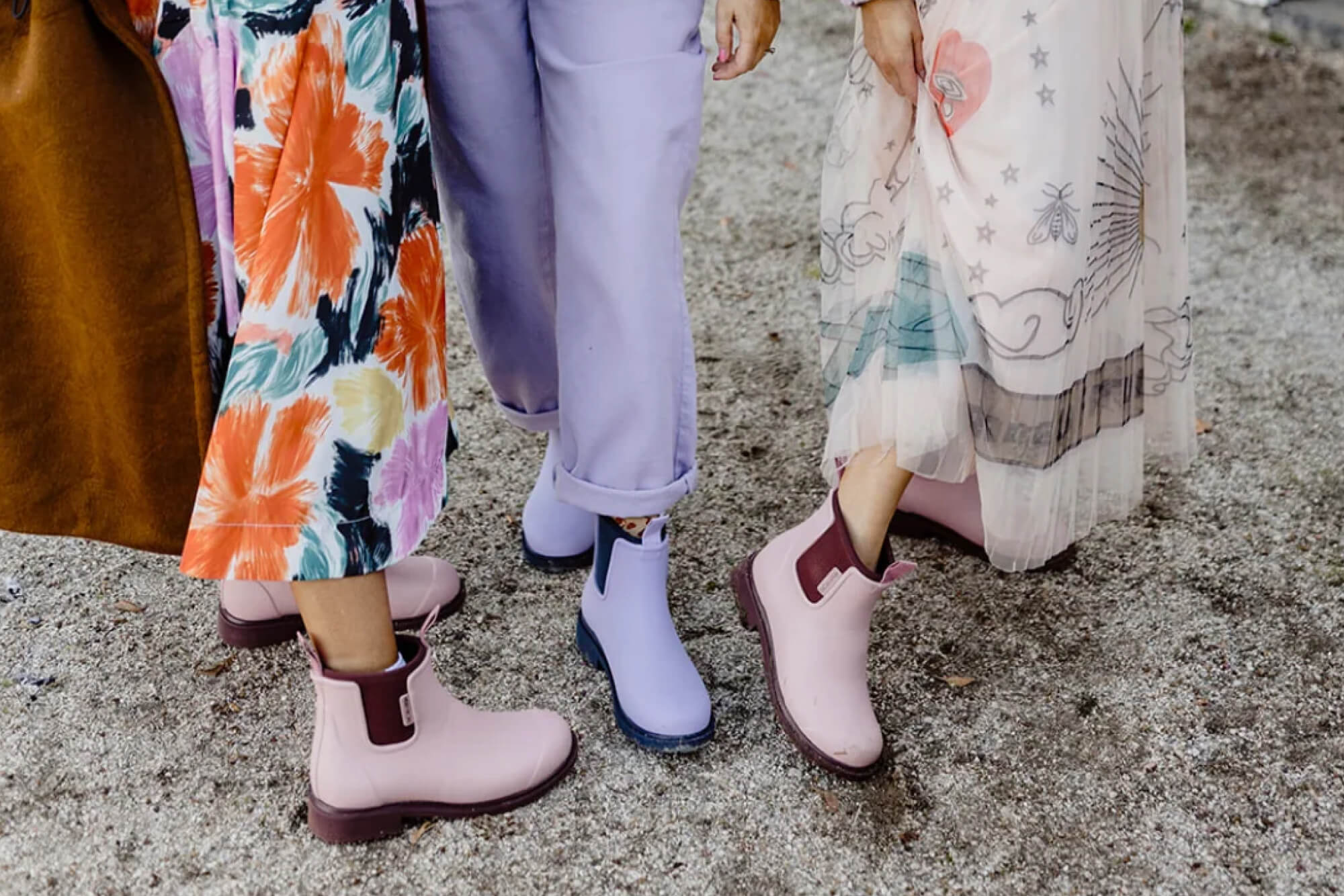 This year, many colorful pairs of Merry People boots joined the festivities at The Huddle 2023!

 Attendees headed out into vineyards, equipped with a trusty pair of Bobbi Boots – merrily gifted as part of our community sponsorship of the event. 
The Huddle is Jumbled's weekend of inspiration and learning for business women, hosted in Orange, New South Wales, Australia - a perfect place for any rain boot lover (rain, mud and fields galore!).
The highly anticipated annual event is known for its fun atmosphere, practical workshops and genuine giving back by inspirational business women who share their business stories and journeys. Join us as we chat to Pip Brett, host of The Huddle and the impressive team working behind the scenes this year! We're talking everything from being business savvy to their fabulous fashion sense…


---

Every year, The Huddle gets bigger and brighter! We're curious, what is your main goal each year?
Every year I think we can't outdo the year before, but somehow we manage to! We want our Huddlers to walk into space and have to pick their jaws up off the floor - it's all about the surprise and delight! 
Jess (left) and Pip (right) wearing their Merry People boots! Outfits available via JUMBLED.
Let's talk fashion tips and tricks for creating head-turning looks that embrace color in all its forms! One of the biggest standouts from The Huddle is the bright and happy styling of everyone there, from the MC to the attendees! Why do you think colorful fashion is such a big part of the whole weekend?
Honestly, the fashion at The Huddle blows me away every year! I really appreciate how our girls take the opportunity to go all out! Our normal work outfits are bright, bold and playful - your day is always ten times better when you love your outfit!




Pip, we loved seeing how your team styled your Merry People boots. Talk us through your look, how did you put it together?
Knowing that we were trekking through a vineyard, I of course started with my boots! I love the soft pink color, it works so well with my wardrobe and I really loved highlighting the pink with my skirt and knit.

Jess, you chose the Merry People x Obus Limited Edition Boots for your outfit! How do you put together a pattern/color clashing outfit and make it look so effortless?
I LOVE pattern clashing so I was lined up online and waiting for the launch of these boots! They're so perfect for me! I believe that if you LOVE something, it will work together - you've gotta trust your own taste! I find it easiest to pick out one or two colors (today's was hot pink) and let the other colors stand alone.

Jess wearing the (now sold out!) limited edition Merry People x Obus Boots!

We are obsessed with the amount of color, glitz and fun your team injected into your outfits for the weekend! To cap it off, we'd love to hear your team's top three tips for styling our boots for a stylish and colorful look!
Mix it up: I love pairing my chunky boots with a soft floaty skirt. The contrast between a feminine delicate skirt/dress with a heavy boot is fun - and fashion is all about fun! This winter I'm living in tiered floaty dresses, with a chunky knit and chunky Bobbi boots!
Monochrome steals my heart:T: I'm really loving color-blocking my outfits and the Bobbi boot makes it so easy! There are so many colors to choose from! I'm going through a major lilac phase so I love wearing my Lavender Bobbi boots with a lilac skirt, knit and coat! Sounds wild, but trust me it works!
Draw out your colors: It's super easy to pair your boots back with any outfit - you just need to connect one or two of the colors. My favorite unexpected combo at the moment is lilac and green!