Merry People x Karen Walker Collab
tag__Collaboration
May 11, 2022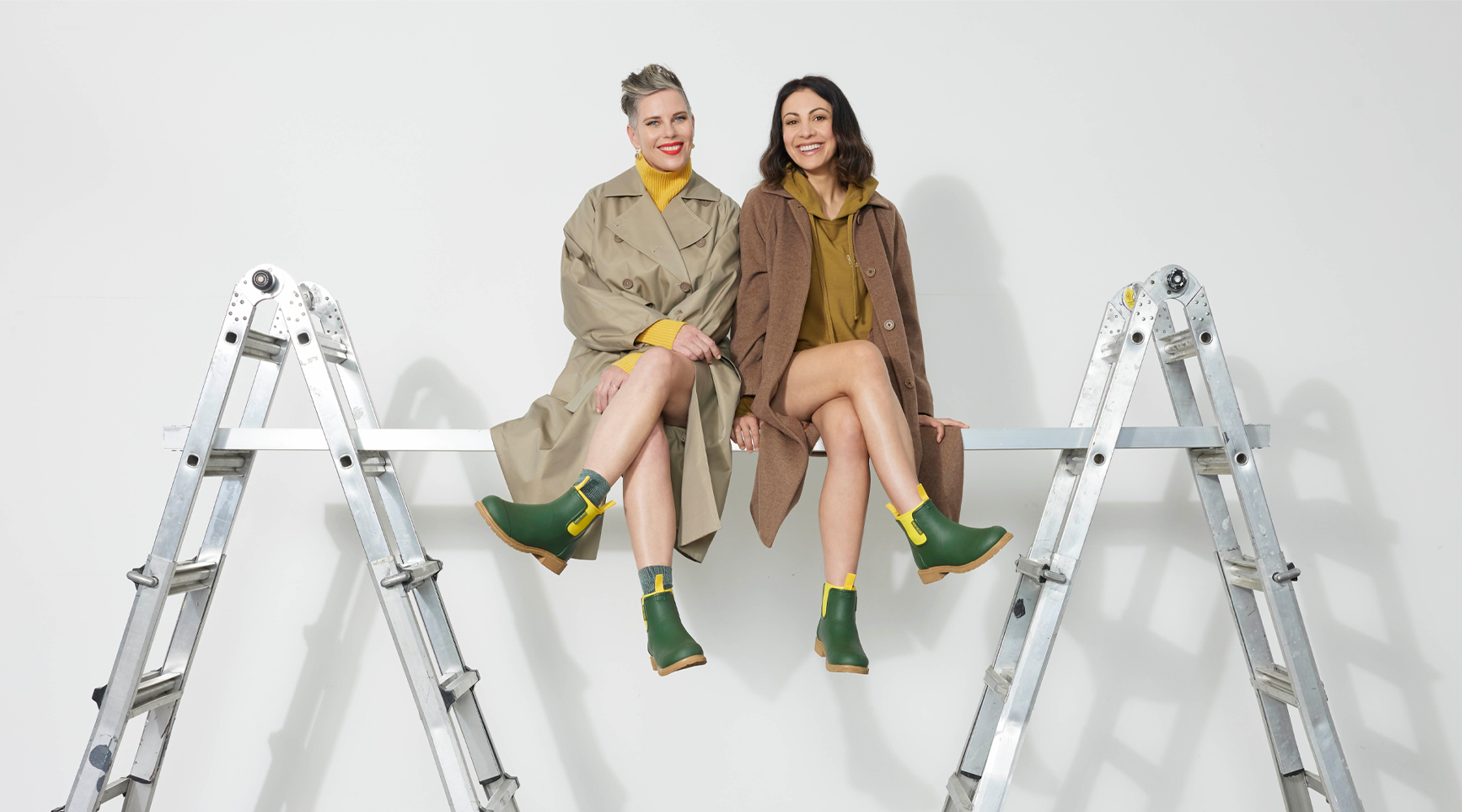 Two female founders, both from cities with notoriously unreliable weather and both with a penchant for well-made wardrobe staples, New Zealand's Karen Walker and Australia's Merry People have come together to create a limited edition of Merry People's 'Bobbi' boot.
Dani's words on the collaboration:
"I will never forget the Friday afternoon when my customer service team called out that Karen Walker had emailed through asking if we were interested in a collaboration! I remember saving up to purchase a pair of Karen Walker sunglasses when I was in high school - so it was quite a surreal moment and made me reflect on how far I had grown my business. The collaboration and meeting Karen in person has been a huge career highlight for me!"
Karen's words on the collaboration:
'When I first came across Merry People gumboots, I knew we had to work with them. It's a beautiful product and so functional. The first meeting with Dani only cemented that feeling. There are so many parallels in our journeys, both as individuals and as brands, and to see all of this culminate in a stylish and purposeful boot is just wonderful. We couldn't be happier with the result of this collaboration and we know our customers will feel the same.'
Why did you choose to collaborate with Merry People?
"We love working with people and brands who have skills and expertise in their fields and can create items with us that we know will perform, last and look great. Merry People bring all that and more."
Why did you pick the colors you did for the collaboration?    
"I always love a utility, performance colour contrasted with a flash of something intense and fun - in this case, forest green for high performance in muddy puddles with sunshine yellow to help break the clouds open."
What is the history of the KW Runaway Girl? 
The Karen Walker Runaway Girl came into being in 2002 and was first revealed to the world at London Fashion Week in September of that year. She's since become a symbol of adventure, independence, and intrepidity
"She's called Runaway Girl but that's a misnomer. Just look at her...she's intent, brave and steadfast and just getting on with it. I think it's this attitude, that's so clear in her gait and the way she holds her head, that draws people to her, that makes her an icon, that makes her someone people want to wear around their necks and on their chests and even get tattooed on their skin. I've had many people tell me why they're drawn to her and it's always something along the line of that they like her bravery and her sense of purpose and that those are things they see or strive for in themselves."