16 Ways to Wear Your Rain Boots on Sunny Days
Fashion
September 08, 2020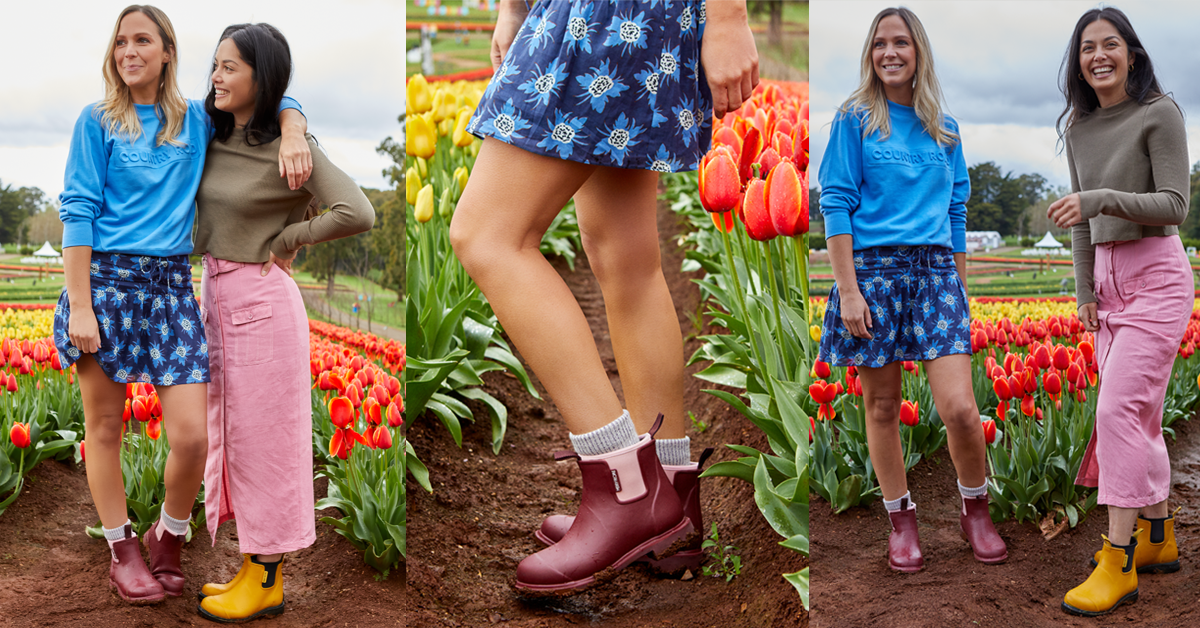 Sunny Style | How to Wear Your Rain Boots
Discover the many ways to wear your boots on sunny days!
Despite the name, rain boots are not just for rainy days. Rather, our waterproof boots are a versatile year-round staple that can carry you from the last days of summer into early fall, then out of a wet winter and into warm spring days.
Don't believe us? Keep scrolling to see some of the many ways you can wear your Bobbi rubber boots on sunny days. 

Who doesn't love a good summer sun colorblock?


We may be biased, but our Bobbi boots make the perfect boot for fresh summer boho dresses!

Whether you're dancing in the sun...
Shop the Bobbi Mustard Boots.

Or scoping out picnic locations in your Bobbi Beetroot like Elizabeth...

Or taking in natural wonders like KA__travels...

Sign up to our Newsletter to be the first find out when the Bobbi Orange & Pomegranate is restocked!
You can also mix n' match with a contrasting jumper or jacket for those intermittent cooler days! 
Heading to the beach for a lazy afternoon?
Just add your Mustard Bobbi boots like @remilane to keep your feet dry. 

The Black Bobbi gumboots also go great at the beach! (Actually, all our Bobbi boots will keep you cozy and wave-ready!)
They also are perfect for outdoor explorations!
Hit the trails like Sky in Washington:
Read More: 15 Easy Walks Around the U.S. 

Or the lavender fields in your best florals... 
A mini dress + Bobbi Black are the perfect combo for enjoying a waterfall!

Working in and wandering through gardens doesn't mean you have to sacrifice style!
Shop the Bobbi Mustard Boot. 

Perfect with a linen maxi when the weather is warm but the grass is damp.
Shop the
Bobbi Alpine Boot
.

P.S. it's a little known fact, but alpacas love denim + rain boots.
Read More:
Cuteness Overload: Rain Boots + Animals
Stay Merry everyone! xx