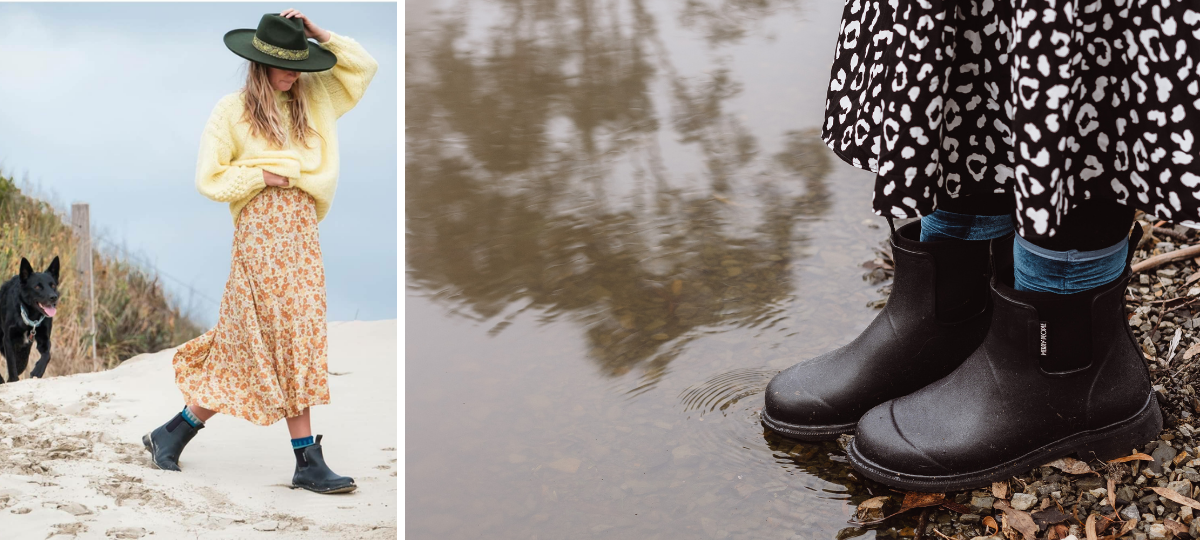 Fashion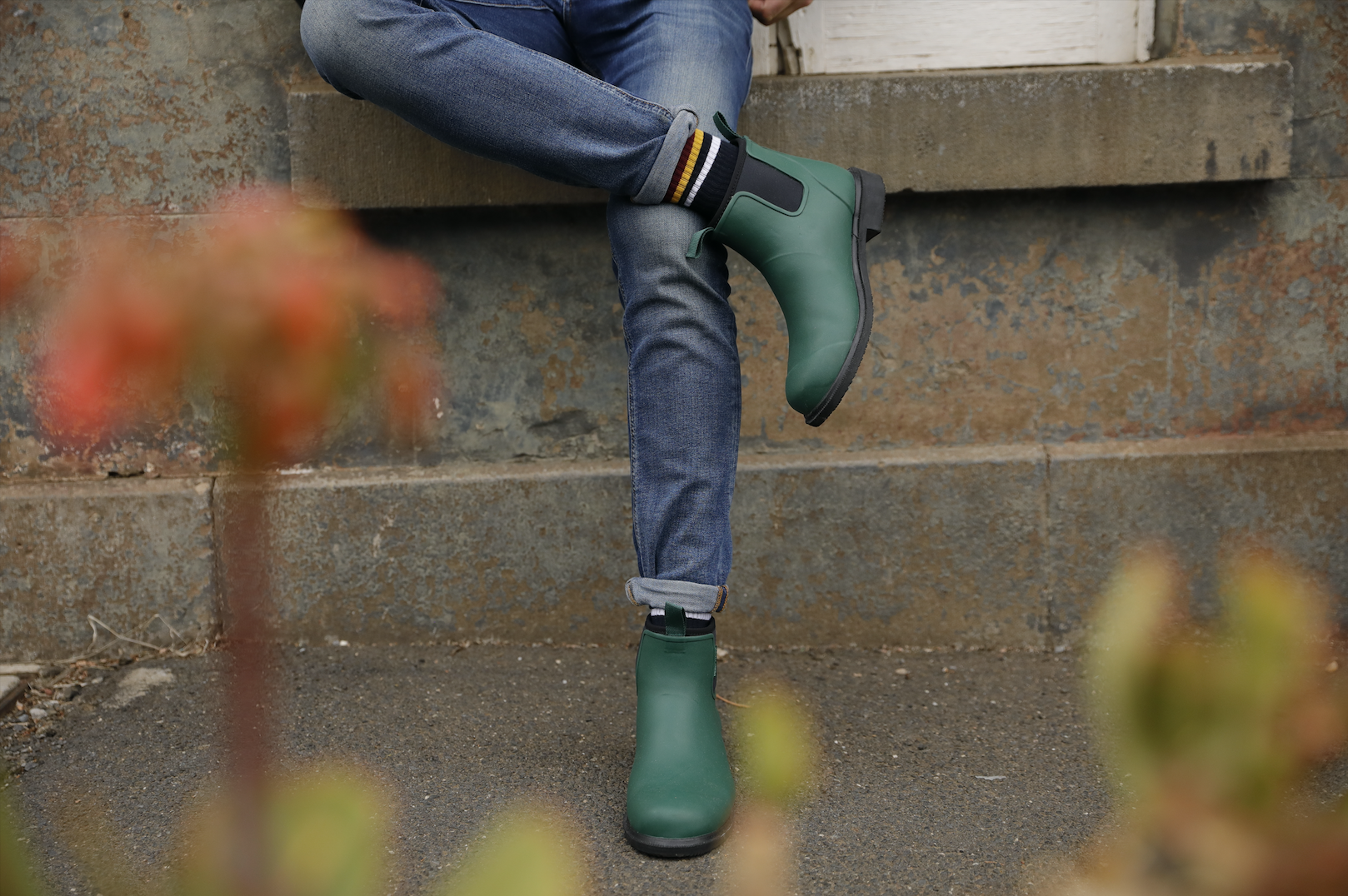 The Bobbi Rain Boot Style Guide for Men
The Bobbi Rain Boot Style Guide for Men Quality waterproof boots are essential part of every man's wardrobe.  Sure, it is easy enough to put together a nice outfit with sneakers or leather boots -...
Fashion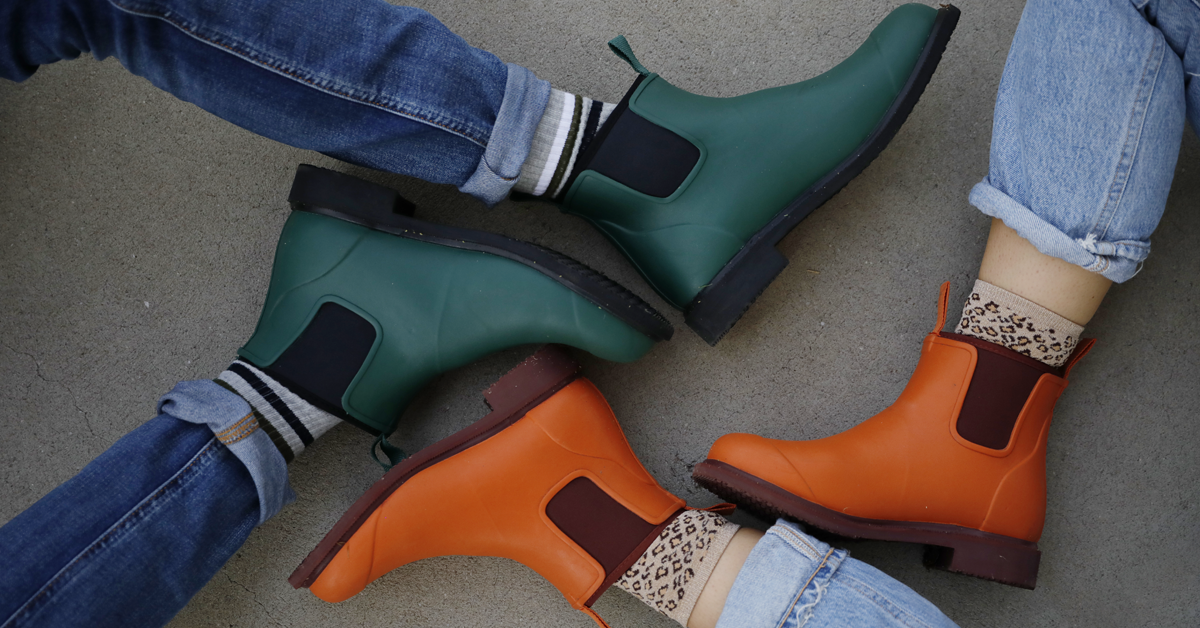 The Best Socks to Wear with your Rain Boots!
Do You Wear Socks With Rain Boots?? This is a question we hear all the time and the answer is - it's up to you!  Our wellies are lined with neoprene to make them soft and cushy inside so socks ar...
Fashion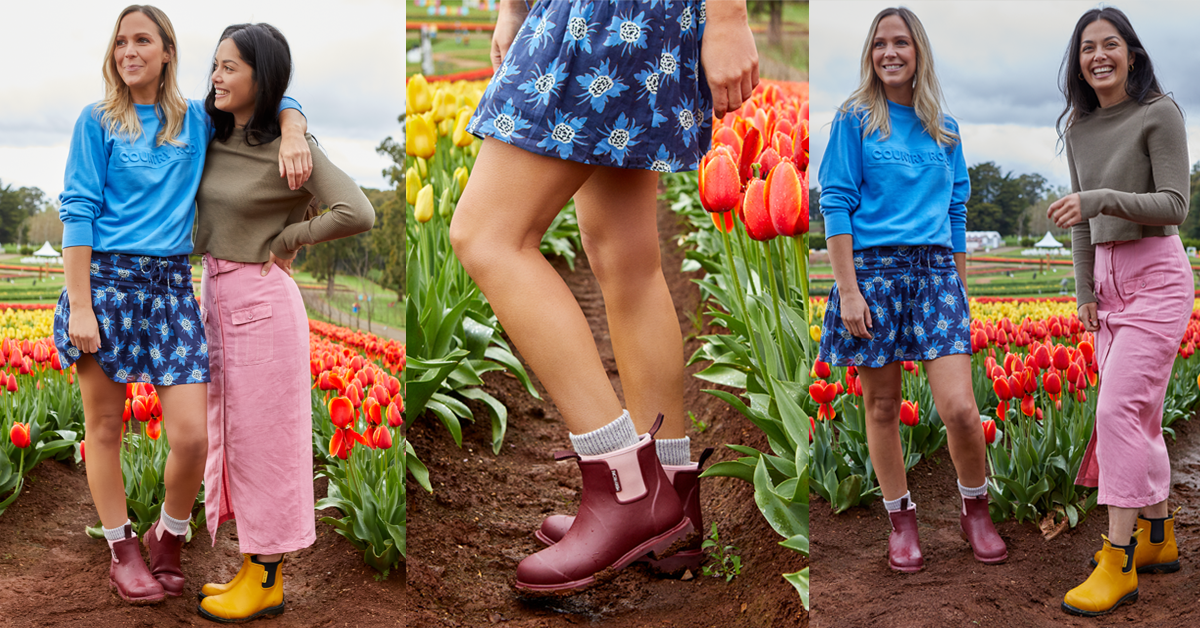 16 Ways to Wear Your Rain Boots on Sunny Days
Sunny Style | How to Wear Your Rain Boots Discover the many ways to wear your boots on sunny days! Despite the name, rain boots are not just for rainy days. Rather, our waterproof boots are a versa...
Fashion
How to Style Your Bobbi Mustard Ankle Boots
THE MANY WAYS TO WEAR YOUR BOBBI MUSTARD We love our Bobbi Mustard! One of our core colours, it epitomises sunshine - bringing warmth and happiness year round!  In fact, we think Mustard is the ne...
Fashion
Fashion
How to Style your Bobbi Alpine
14 WAYS TO WEAR YOUR BOBBI ALPINE Green ankle boots are the key piece you never knew you needed! Softer than black, Alpine green is the new neutral that will connect you back to nature and add som...
Fashion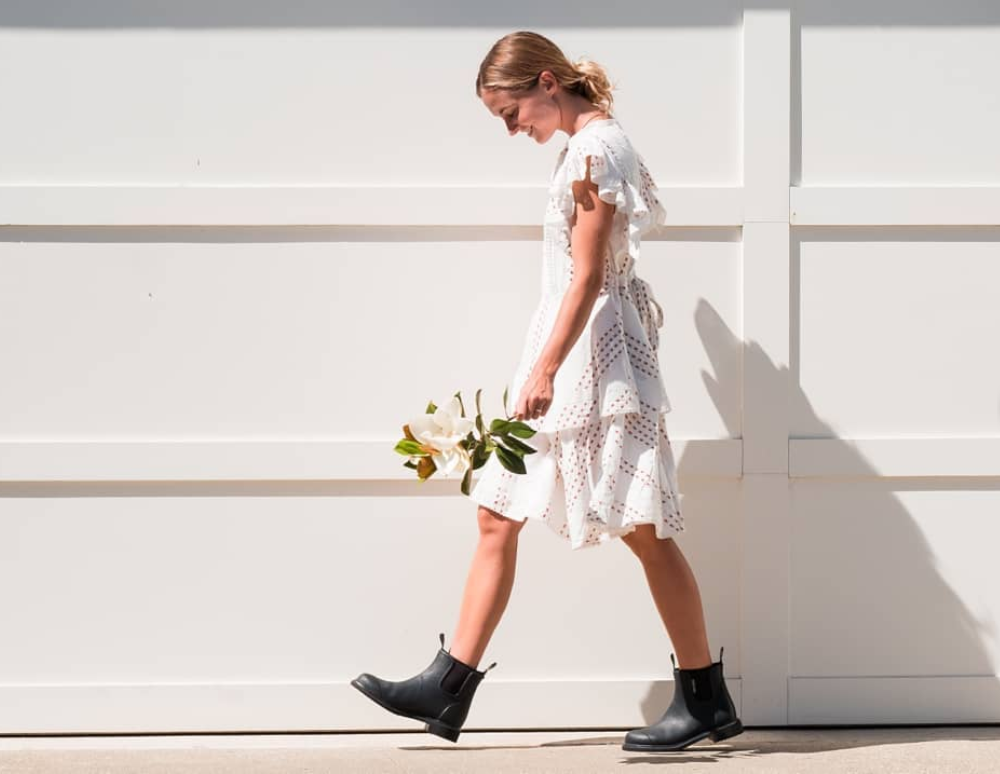 How to Style your Bobbi Black Ankle Rain Boots
12 WAYS TO WEAR YOUR BOBBI BLACK Black ankle boots are a wardrobe essential! From morning walks and office commutes, to girl's lunch and dinner dates, a good pair of boots will get you wherever yo...
Fashion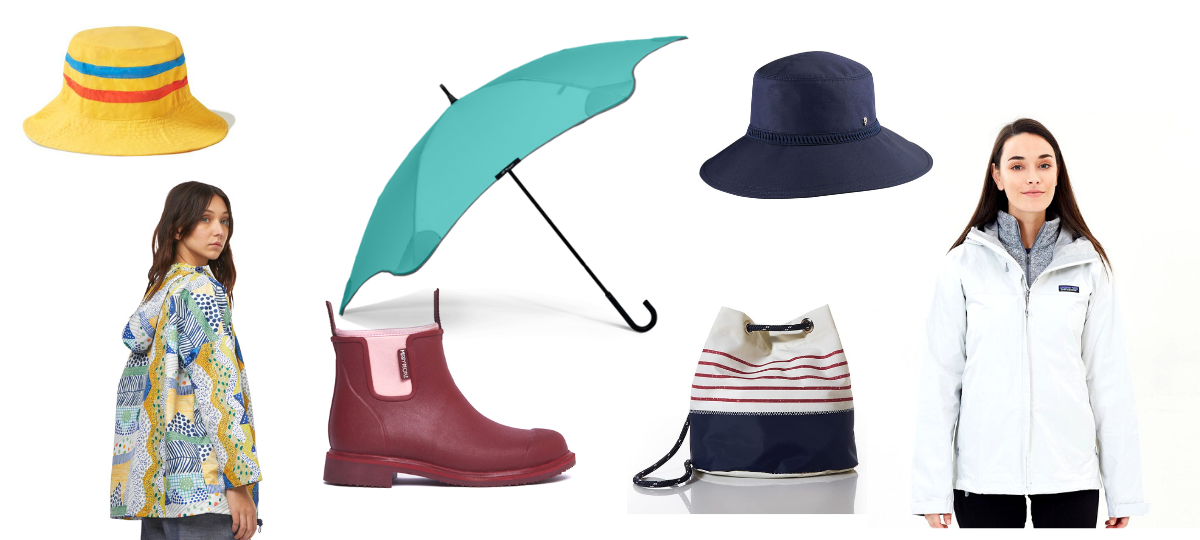 Rainy Day Essentials Stay dry and stylish with our favorite wet weather gear!   Whether you are facing spring showers or a winter deluge, it pays to be prepared for whatever nature is creating.  B...
Fashion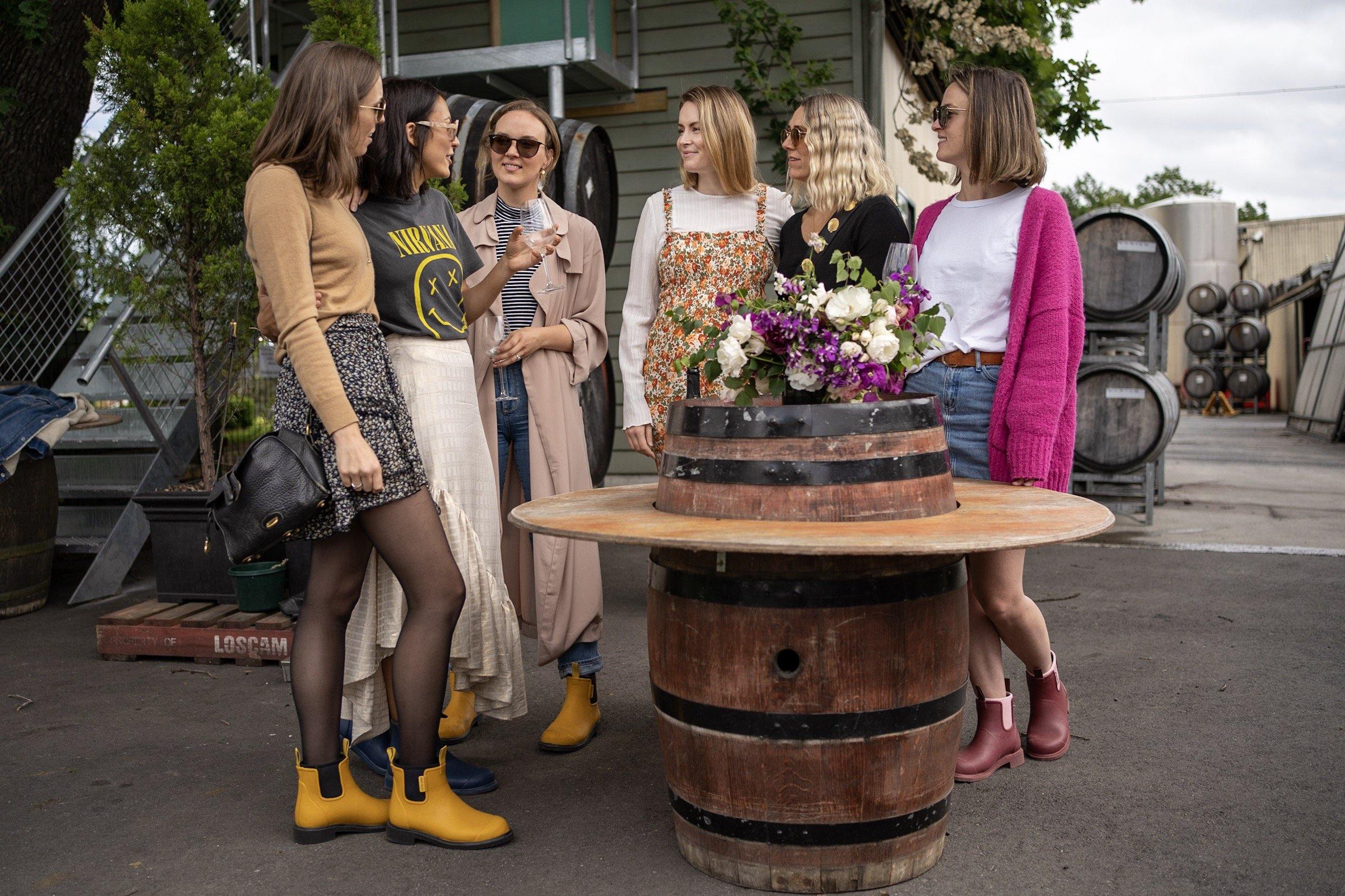 Ways to Wear and Style Your Ankle Rain Boots
How to Style Your Rain Boots Not just for rainy days, wear your wellies year-round! When it's raining, there is nothing better than a cute pair of rain boots to keep you warm and dry.  But what abo...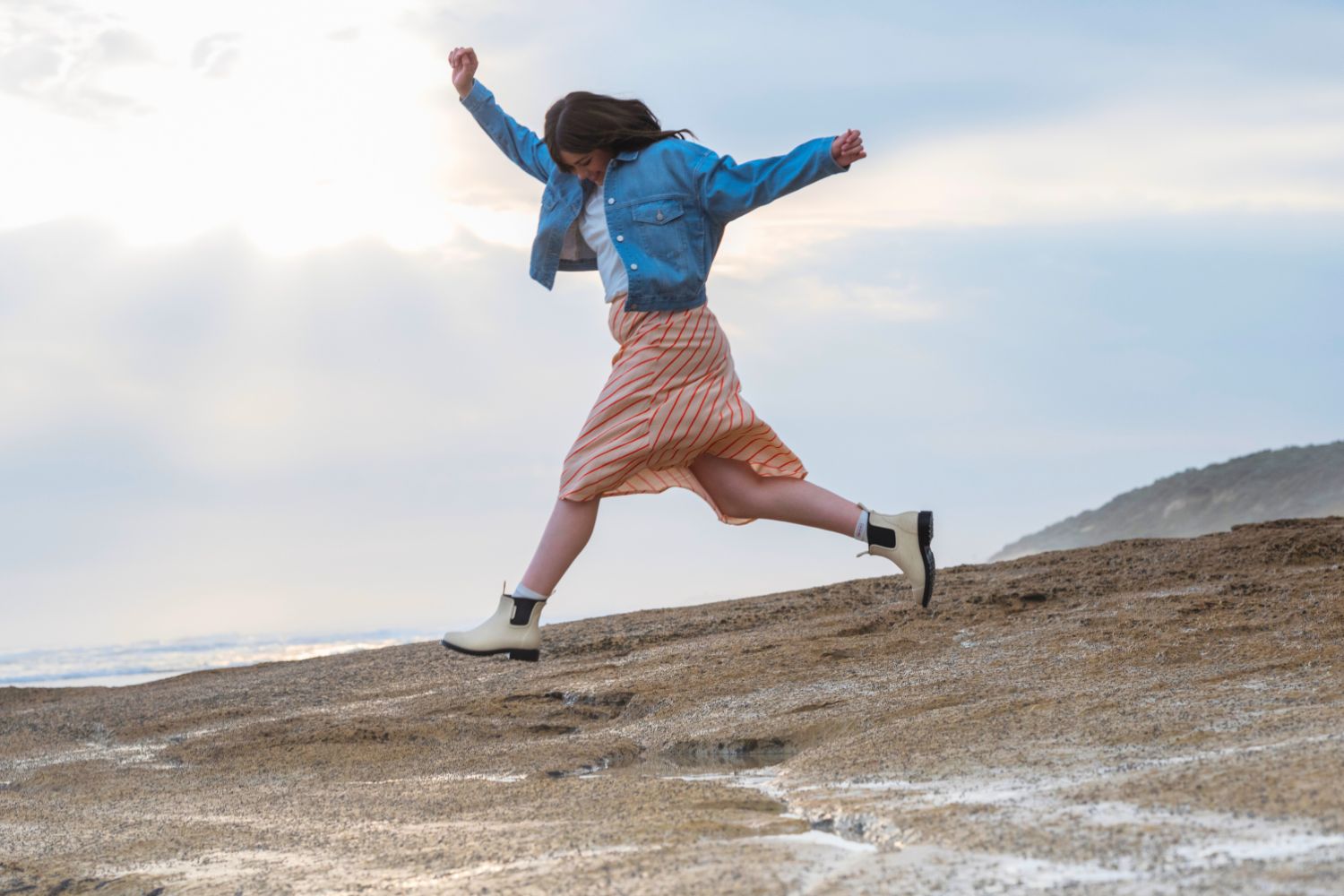 Product
AT MERRY PEOPLE, WE NEVER GO ON SALE Click Frenzy! Single's Day! Black Friday! Cyber Monday! Etc, etc, etc!It's the exhausting time of year again where your inbox fills with sale offers, ads in you...